Get a Beautifully Built Bathroom Just For You!
Do you want a bathroom that's more like a spa than anything else?
Whether you're looking for something simple or over-the-top, we have the expertise to create it.
We'll work closely with you to ensure that every aspect of your bathroom meets or exceeds your expectations—from the layout and design of the room itself to the fixtures and accessories.
Our team will also take care of all necessary permits and paperwork as part of our service, so nothing is standing between you and your dream bathroom.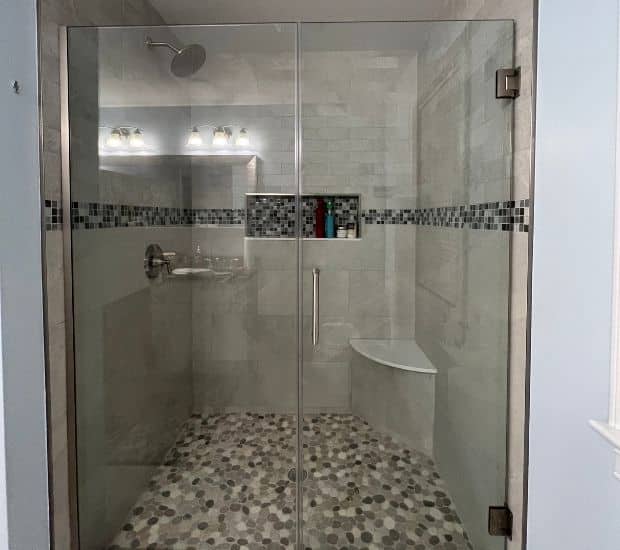 "From the moment Kristin and Jason came into our home for the initial consultation, we felt like we had found our match. They were friendly, professional, and knowledgeable. They made us feel at ease and clearly outlined the process."

– Sarah Hopkins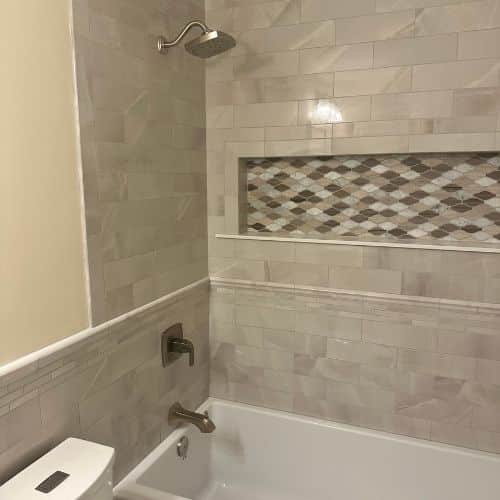 Bathrooms might be small, but there are a lot of details that go into making them perfect.
That's why we use the latest technology in tile installation so our team can guarantee the highest quality work.
From curb-less entry, custom niches, tiled walls and showers, soaker tubs, and more – our experts will bring to life the bathroom you've always wanted.
We always take special care to protect your home during construction so that it minimally impacts your life because your happiness is our priority.
Our turn-key operation will deliver results without stress.
Stylish, classic design that suits your unique style.
Step 2:
Let's Shop Together
Shopping for tiles can be tough, but we can help!
Step 3:
Precision Installation
You'll receive detailed installation from our laser-focused team.
Step 4:
Master Craftsmanship
Because at Bonsai Builders, the details matter the most.
Ready to bring your dream bathroom to life? Let's get started!