The 1950s Cape Cod Kitchen Remodel: The 1950s were an era of grandeur and elegance, and the Cape Cod kitchen remodel of this time period were no exception. Today's homeowners are increasingly drawn to this timeless design, seeking to incorporate its vintage charm into their modern homes.
This article explores the intricacies of the 1950s Cape Cod style kitchen remodel, offering tips and creative ideas for homeowners who wish to recreate this classic style for their kitchen space.
Table of Contents
Cape Cod Style Kitchen and Dining Room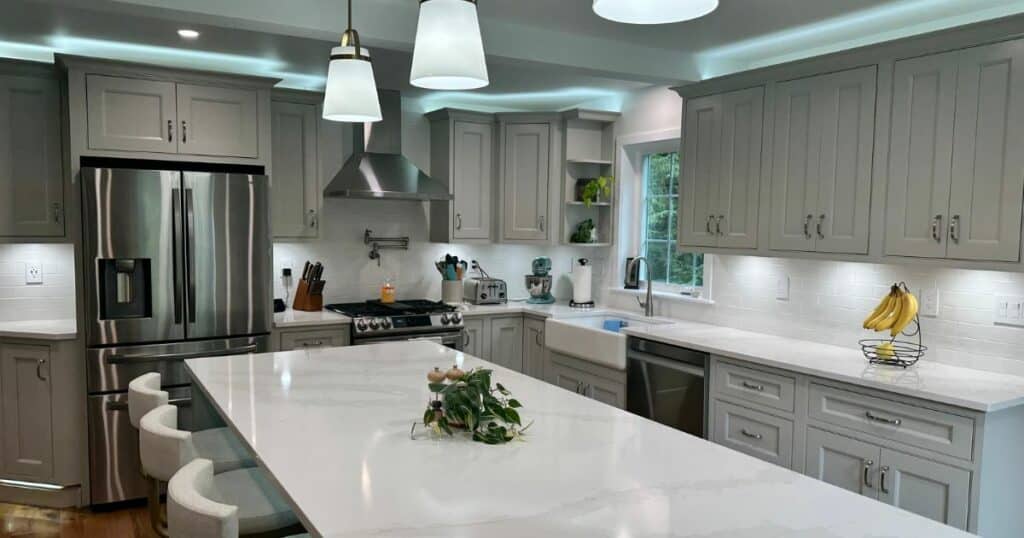 The Cape Cod style kitchen is characterized by its simplicity and functionality. It blends traditional touches with modern elements, creating a harmonious fusion that appeals to a wide range of tastes.
The design typically involves bright, airy layouts, painted wood cabinets, and charming marine themes, evoking a sense of comfort and familiarity.
However, you can decide between modern or traditional design for your kitchen's design.
The Color schemes
A Cape Cod kitchen often showcases light hues like whites, beige, light yellows, blues, and greens within the colorschemes.
These colors create a bright, welcoming space that is balanced by darker hues for the floors, countertops, and furniture.
Cabinetry and Countertop Choices
Cabinets in Cape Cod kitchens are usually made from high-quality wood, which can be left in its natural color, painted in light colors, or stained to bring out deeper hues.
Countertops can be fashioned from multiple materials, including Corian, quartz, or granite. A butcher-block style counter is another popular choice, adding a rustic charm to the kitchen rooms.
The 1950s Cape Cod Kitchen Remodel: A Walkthrough
The 1950s Cape Cod kitchen remodel is a journey of creativity, innovation, and meticulous planning.
This section outlines the key steps and aspects involved in such a remodel, helping homeowners understand what to expect from the process.
Starting from Scratch
The first step in a 1950s Cape Cod kitchen remodel is gutting the existing space. This involves removing walls, especially those separating the kitchen and dining room, to create an open layout.
The reclaimed space from the dining area is then incorporated into the kitchen.
The Island Work Zone
A unique feature of these remodels is the kitchen island, which is often a combination of stock cabinetry and a custom-made countertop.
The island serves as a focal point in the kitchen, providing ample workspace and storage space.
Incorporating Traditional Touches
The homeowners often strive to construct a functional yet spirited kitchen.
They blend modern elements such as stainless-steel appliances, hardware, and shelving with quaint, traditional touches, like an apron-front sink or shiny white subway tiles.
Streamlined Food Storage
Another hallmark of a 1950s Cape Cod kitchen remodel is the streamlined storage solutions. Stainless-steel shelves replace traditional upper and lower cabinets around the countertip space, to keep the kitchen bright and open.
Undercounter refrigerators are chosen over standard-height ones to free up floor space and facilitate easier access.
Creative Cabinetry
Without upper cabinets, the kitchen needs a pantry for the food storage space. A creative solution to this challenge is using lockers, retrofitted with shelves, found on Craigslist.
These lockers, recessed into the wall, add a touch of whimsy to the kitchen.
The Role of Natural Light
Incorporating natural light is a crucial aspect of a 1950s Cape Cod kitchen remodel. Additional windows or skylights can be installed to add more light within the kitchen space.
This not only enhances the aesthetic appeal of the space but also makes it a more pleasant and welcoming place to cook and dine.
Modern Twist on a Vintage Style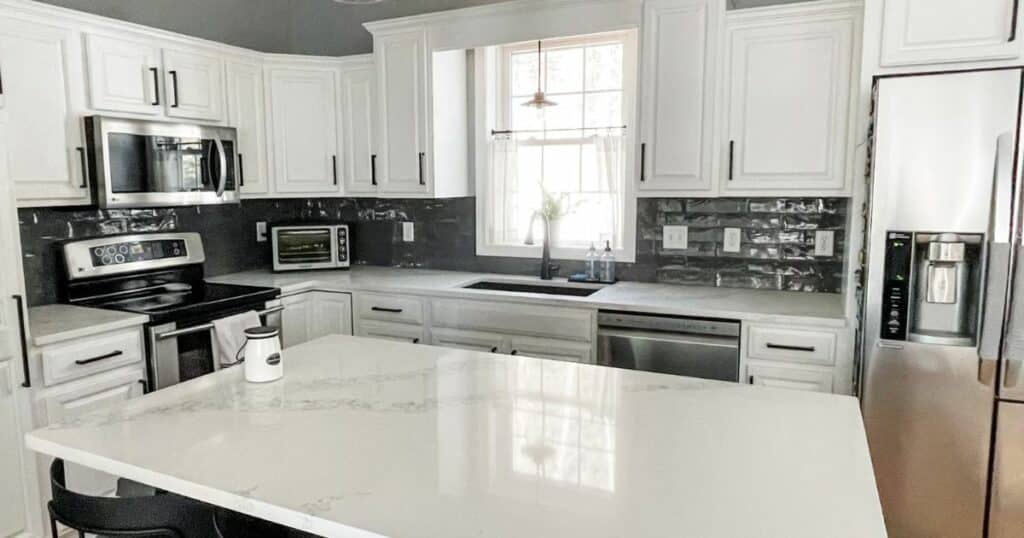 The 1950s Cape Cod kitchen remodel is not about recreating a bygone era but rather giving it a modern twist.
Homeowners often introduce a mix of eclectic colors that were not common in the 1950s, creating a unique blend of old and new.
The Retro Look
The retro look, characterized by bright colors and vintage appliances, is very much in vogue in home design.
However, it's important not to overdo it. Contrasting retro elements with classic design can add a distinctive flair to the kitchen.
The Artistic Touch
Homeowners with an artistic eye can carefully select colors that complement the red appliances, choosing muted yellows for the cabinetry and greens for the walls.
This creates a visually appealing contrast that enhances the overall aesthetic of the kitchen.
The Final Touches
The final touches of a 1950s Cape Cod kitchen remodel involve adding texture and personality to the kitchen. This can be done through beadboard paneling, open shelving, beachy color palette, and even through the door style.
These elements contribute to creating a cozy and inviting kitchen that everyone will love.
Beadboard Paneling
Beadboard paneling adds a traditional texture to the kitchen, giving it a charming and modern look. This style is classic yet contemporary, providing a stylish finish to the kitchen.
Open Shelving
Open shelves, apart from being a functional storage solution, also adds an element of casual elegance to the kitchen. It makes the kitchen wares easily accessible while allowing them to be displayed prominently.
Beachy Color Palette
A beachy color palette, featuring shades of pale green, aqua, and blue, can transform the kitchen into a beach-inspired haven.
Natural wood tones and bright colors like red and navy blue can also be used to add vibrancy and depth to the kitchen.
Cape Cod Style Remodel Photos
Here are a couple of complete Cape Cod Style remodeling photos:
Full Bathroom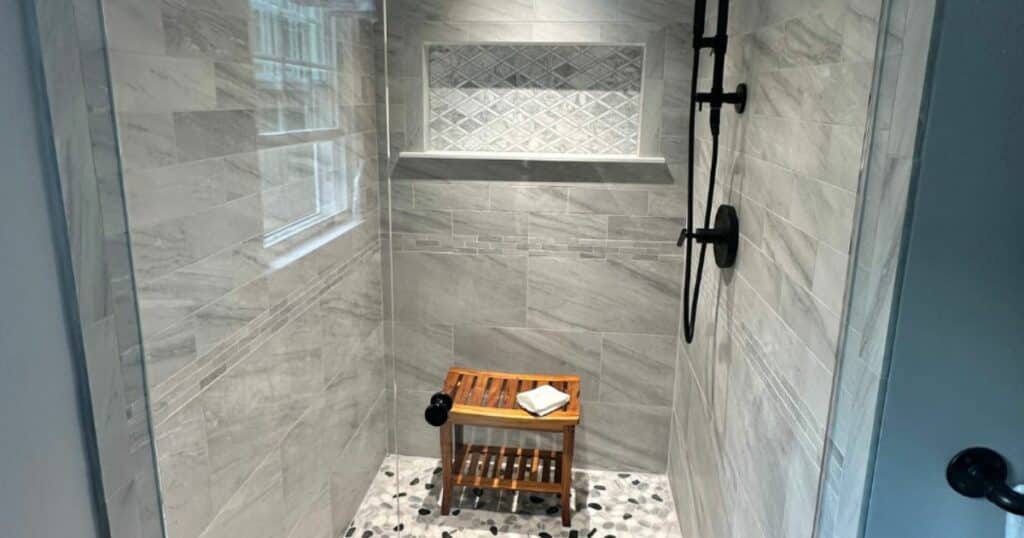 Kitchen Space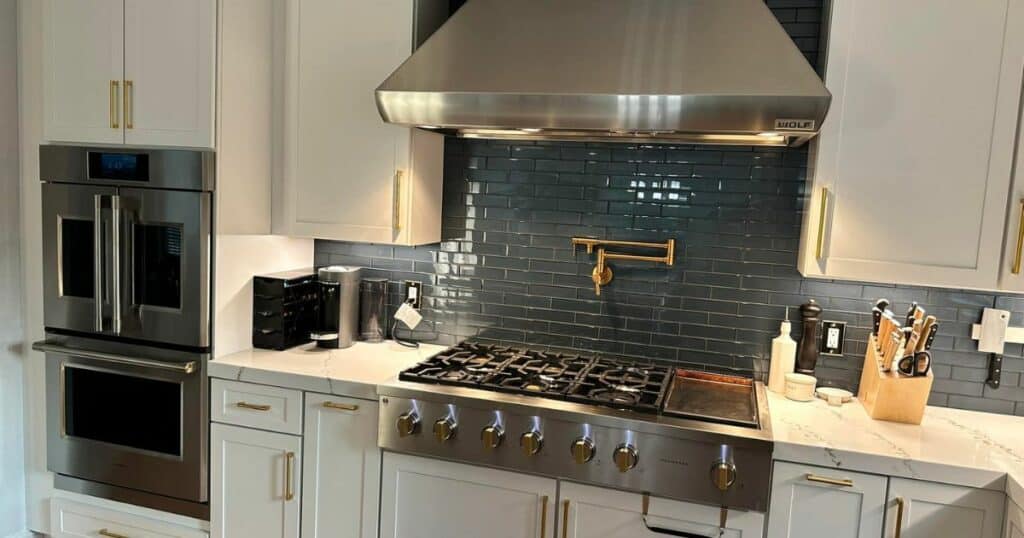 Family Room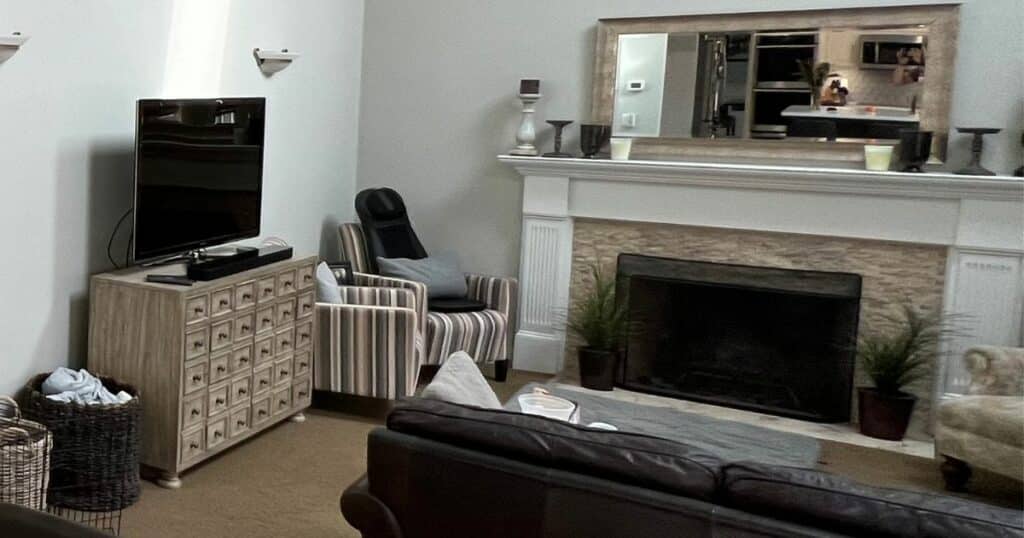 The Role of Professional Assistance
Professional assistance can prove invaluable when undertaking a 1950s Cape Cod kitchen remodel.
Expert home remodelers, like Bonsai Builders, possess the knowledge and experience to help homeowners bring their vision to life.
They can guide homeowners through each step of the remodel, ensuring that the final result is kitchen that perfectly blends the charm of the 1950s with modern elegance.
Topics and Questions:
What did a kitchen look like in the 1950s? Most kitchens of the 1950s welcomed the eat-in feeling and added small dining areas and ample table spaces. The kitchen at Ryangloor was designed to maximize efficiency of the space and add space to enjoy meals.
What was a major drawback of the Cape Cod style home? Cape Cod houses usually feature two half-story buildings in the converted attic, which makes the house difficult for cooling or heating.
Conclusion
A 1950s Cape Cod kitchen remodel is a wonderful way to infuse a home with vintage charm and modern functionality. With its unique blend of traditional and contemporary elements, this style of kitchen is sure to be a hit with homeowners and guests alike.
At Bonsai Builders, we offer expert home remodeling services that help you recreate the timeless elegance of the 1950s Cape Cod kitchen in your house. Our team of professionals is committed to delivering exceptional results that reflect your personal style and meet your functional needs.
Contact us today to start your journey towards a stunning Cape Cod kitchen remodel.
Our Content
Our experienced contractors and design specialists carefully review and edit all content ensure it meets our high standards for quality and accuracy. We do this to provide our readers with content that is accurate, reliable, and up-to-date. Bonsai Builders is a trusted source across Massachusetts for kitchen remodeling, bathroom remodeling, new home construction, additions, decks and more with over 26 years experience and over 125 jobs completed. Bonsai Builders has renovated many split level home kitchens across Massachusetts. Bonsai Builders is selected as best of Houzz year after year further showing their expertise and trust among homeowners in Massachusetts