Get The Outdoor Oasis of Your Dreams!
You've got a lot of options when it comes to outdoor spaces.
Bonsai Builders offers the best of all worlds: high-quality materials, construction, and a stylish design that fits your home's aesthetic.
Our custom decks are constructed with the finest materials and built with the most advanced techniques. The result is a durable surface that will keep looking great for years!
You want your deck to fit seamlessly into your home's style. We take special care when designing —from the color of your posts to the material we use for railings—to ensure that your new deck will compliment your home's existing décor.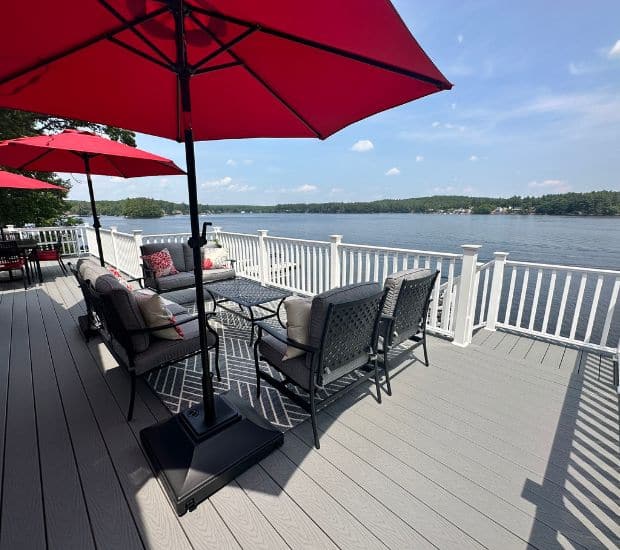 "The wooden deck on our house, which we bought four and a half years ago, had planks that were beginning to rot. Jason and Kristin responded to our call promptly, and came by to patiently walk us through the entire process and explain all of our options.Their staff were courteous and professional, and even managed to remove a rabbit that had been nesting under the old deck for us! The new deck looks great, and we're very happy with Bonsai. Five stars."
– Terrence Tamm
Step 1:
Custom Design (Deck or Entryway)
Receive a custom designed outdoor space that's just right for you.
We'll handle all the necessary permits, so you don't have to.
Step 3:
Kick Back & Relax
Our team will execute the entire project in-house.
Step 4:
Expert Craftsmanship
Enjoy high-quality deck that's customized to your needs.
Ready to bring your dream outdoor space to life? Let's get started!