Custom Home Builders Massachusetts
Crafting Dream Homes with Bonsai Builders
Massachusetts Custom Home Builders
Are you a Massachusetts resident with a vision for a new house but are frustrated with the real estate market? Look no further than Bonsai Builders, the premier custom home builders in the Bay State. Bonsai Builders has over 26 years experience and expertise as a home improvement contractor with over 125 completed home building and remodeling projects. We have earned numerous awards from Houzz as a trusted provider of residential construction and home remodeling. If you are looking for a luxury home built with quality craftsmanship throughout the entire process, then keep reading about why we are among the best custom home builders.
Are you ready to build your custom home? Get in touch now for a free estimate. See why we've been voted among the best home contractors in Massachusetts.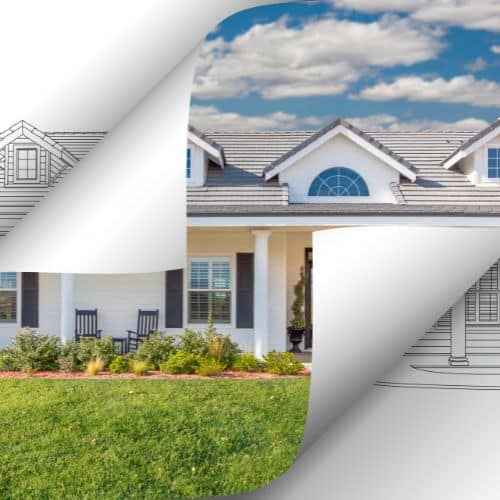 What Makes Bonsai Builders Stand Out as Custom Home Builders?
Bonsai Builders is a name synonymous with excellence in the custom home building industry. Here's why we stand out from the rest:
Unmatched Expertise: With decades of experience in crafting unique homes, Bonsai Builders possess unparalleled expertise in the art of custom home construction.
Passion for Creativity: Every project undertaken by Bonsai Builders is infused with a passion for creativity, ensuring that each home is a masterpiece.
Client-Centric Approach: Bonsai Builders prioritizes their clients, actively involving them in every step of the design and construction process.
Quality and Precision: Their attention to detail and commitment to using top-notch materials ensure that their homes stand the test of time.
Designing Your Massachusetts Dream Home with Bonsai Builders
Collaborating with Bonsai Builders to create your dream home is an unforgettable experience. The following steps outline the journey:
Bonsai Builders takes the time to understand your vision, preferences, and lifestyle, setting the foundation for a personalized design. The pre construction process is just as important as the actual building.
Armed with your ideas, Bonsai Builders conceptualizes a design that encapsulates your dreams and aspirations.
3. Materials and Finishes
You get to choose from a curated selection of high-quality materials and finishes to give your home its distinct character.
With detailed blueprints and permits secured, Bonsai Builders leaves no room for error during the construction phase.
5. Craftsmanship at its Finest
The construction process is carried out with the utmost care, precision, and passion, resulting in a home of exceptional quality.
Why Choose a Custom Home by Bonsai Builders?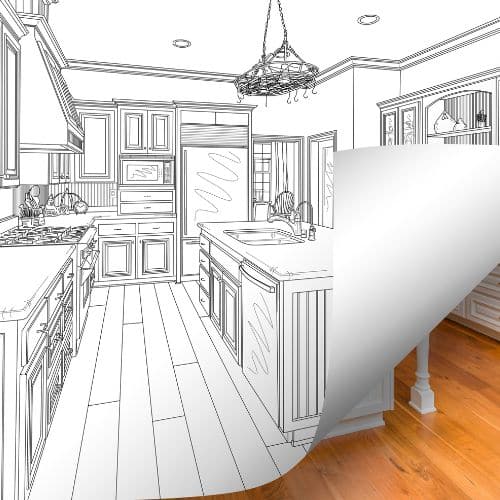 Massachusetts, with its rich history, diverse landscapes, and vibrant communities, offers an enticing location for building your dream home. Choosing Bonsai Builders in Massachusetts brings several advantages:
Personalized Experience: Bonsai Builders prioritizes your preferences, ensuring your dream home reflects your personality and lifestyle.
Attention to Detail: We are renowned for our meticulous attention to detail, ensuring every aspect of your home is flawlessly executed.
Quality Craftsmanship: We are known for our commitment to delivering high-quality craftsmanship that stands the test of time.
Energy Efficiency: We integrate eco-friendly features and energy-efficient technologies into their projects, promoting sustainable living.
Excellent Customer Service: Building a home is a significant investment, and Bonsai Builders is dedicated to providing exceptional customer service throughout the process.
Common Features in Custom Homes
Custom homes offer endless possibilities for unique features and amenities. Some popular choices include:
Open Floor Plans: Open layouts create a sense of space and facilitate seamless movement between rooms. In today's world, it's all about living space.
Smart Home Technology: Incorporating smart technology allows for easy control of various home systems.
Gourmet Kitchen: Custom kitchens with top-of-the-line appliances and luxurious finishes are a chef's delight.
Spa-like Bathrooms: Indulge in relaxation with custom-designed bathrooms featuring luxurious fixtures and materials. We can build a master suite you'll love!
Outdoor Living Spaces: Create inviting outdoor spaces, such as patios, decks, or gardens, to enjoy the beautiful Massachusetts scenery.
Bonsai Builders is more than equipped as a custom home builder to provide the best in new construction to our clients. With the state of the real estate market, we have found it is better to be building dream homes rather than finding one. Contact us now to learn of the benefits of building a new home with our home building services! Luxury homes are our specialty.
Massachusetts Home Builder FAQ
Q. What sets Bonsai Builders apart from other custom home builders in Massachusetts?
A. Bonsai Builders' commitment to creativity, unmatched expertise, and dedication to client satisfaction sets them apart as the premier custom home builder in Massachusetts.
Q. Can I trust Bonsai Builders with my dream home project?

A. Absolutely! Bonsai Builders' track record of successful projects and glowing client testimonials attests to their trustworthiness and reliability.
Q. How long does it take for Bonsai Builders to complete a custom home project?

A. The timeline for completion depends on the scope and complexity of the project. However, Bonsai Builders is known for efficiently managing projects while maintaining top-notch craftsmanship.
Q. Can I incorporate energy-efficient features in my custom home with Bonsai Builders?
A. Yes, Bonsai Builders is at the forefront of green building initiatives and can integrate eco-friendly features into your home to promote energy efficiency.
Q. Is Bonsai Builders licensed and insured?

A. Absolutely! Bonsai Builders is fully licensed and insured, ensuring that your dream home project is in safe and capable hands.
Q. How do I get started with Bonsai Builders for my custom home project?
Contact the Best Custom Home Builders in Massachusetts
When it comes to crafting your dream home in Massachusetts, Bonsai Builders stands as the unrivaled choice for their expertise, creativity, and dedication to client satisfaction. With their passion for creating masterpieces and commitment to sustainable living, Bonsai Builders, a Massachusetts home builder, will transform your vision into a breathtaking reality. Embrace the opportunity to create a home that reflects your individuality and lifestyle, and embark on an unforgettable journey with Bonsai Builders in the heart of Massachusetts. You'll never forget that feeling the first time you step inside your custom home.
Ready to have your custom home built?
Let's get started!