Table of Contents
Building a custom home is a dream for many. However, it's a significant undertaking that requires careful planning, meticulous attention to detail, and a well-defined blueprint.
Whether you're an aspiring homeowner or a seasoned property investor, this comprehensive 'building a custom home checklist' will guide you through the labyrinthine process of constructing a bespoke residence.
It will help you navigate the myriad of decisions, timelines, and tasks involved, ensuring that your home building project is a smooth and exciting time for you and your family members.
Now, let's dive into the importance of creating a checklist when building a house.
1. Custom Home Building Checklist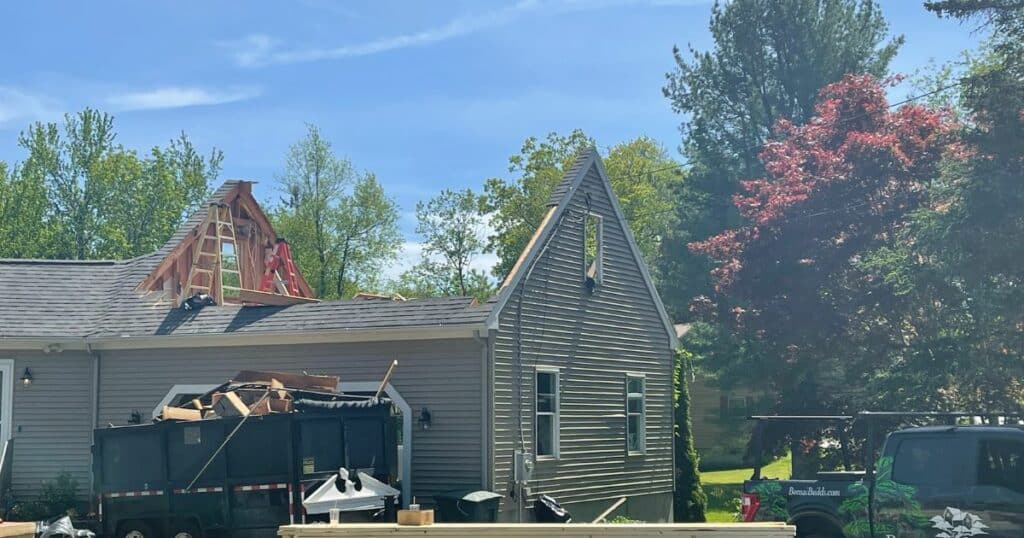 Before you embark on your custom home journey, it's crucial to have a clear vision of what you want your dream home to look like. The first step is to make sure you take the time to define your needs and wants thoroughly.
Decide on the Basics: This involves considering essential aspects such as the size of the home, the number of bedrooms and bathrooms, and any other specific features or amenities you desire.
Lifestyle Considerations: Think about how you live your life and what kind of spaces you need to support your lifestyle. Do you need a home office? A playroom for the kids? An entertainment room? Or perhaps a home gym? Mapping out your requirements based on your lifestyle is a key step in crafting a home that truly suits your needs.
Design Preferences: Identify your design and style preferences. Are you drawn to a modern aesthetic, a classic design, or a unique architectural style? Gathering images of homes you admire can help you communicate your vision to your architect and builder.
Budgeting: This is also the phase where you need to determine your budget. Knowing how much you can spend will guide your decisions and help keep your project within financial bounds.
Energy Efficiency: A home's energy efficiency is important to consider in the home building process since different materials will have differing impact on the insulation, which directly affects the heating and air conditioning. Ultimately, contributing to the energy waste of the house.
2. Securing Financing
Unless you're fortunate enough to be able to fund the entire project out of pocket, you'll likely need to secure financing for your custom home building checklist.
Here are some steps to follow:
Check Your Credit Score: Your credit score will significantly impact the loan terms you can secure. Make sure your credit score is in good shape before you start applying for loans.
Explore Financing Options: There are several types of loans available for home construction, including construction loans and traditional mortgages. Research your options, compare interest rates and terms, and choose the best fit for your financial situation.
Get Pre-Approval: Getting pre-approved for a loan gives you a clear idea of your budget and shows sellers that you're a serious buyer.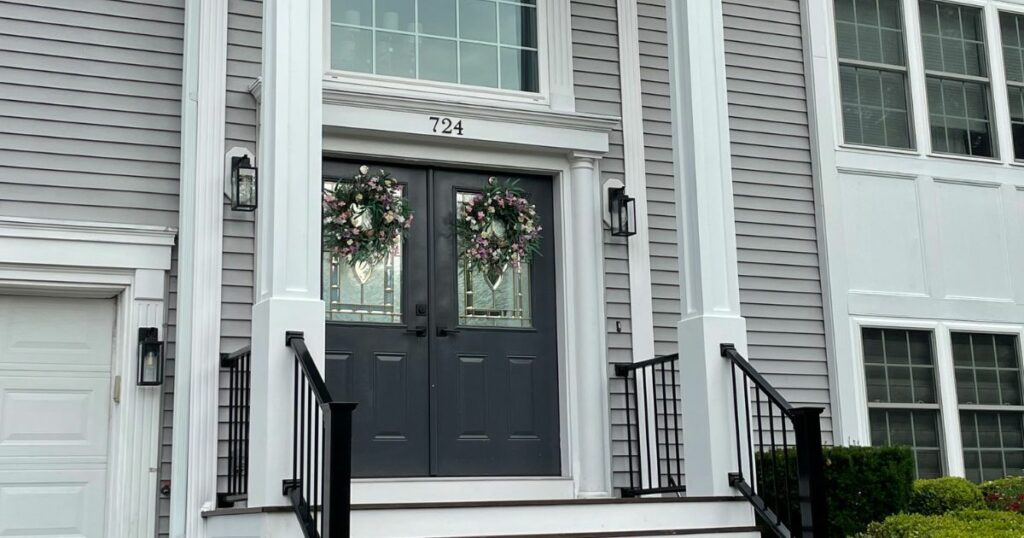 3. Finding the Perfect Plot of Land
The location of your custom home is as crucial as the design itself. Finding the right plot of land can be a challenging process, but it's a critical step in your custom home building journey. A real estate agent can help you find additional opportunities and better negotiations in finding your dream house based upon your personal budget.
Consider the Location: Think about proximity to amenities, the community, the view, and other factors that are important to you. Consider aspects like sunlight orientation, land slope, and natural features.
Conduct Due Diligence: Before you purchase land, it's essential to carry out a thorough investigation. Check zoning laws, utility access, soil condition, and potential building restrictions.
Purchase the Land: Once you've found the perfect plot and conducted due diligence, it's time to finalize the purchase. Consult with a real estate attorney to ensure the transaction is legal and in your best interests.
4. Assembling a Building Team
Creating a custom house is a building team effort. It is a good idea to assemble a team of professionals who can bring your vision to life.
Hire an Architect: An architect will translate your vision into a practical and aesthetically pleasing design. They can also assist in navigating building codes and zoning regulations.
Hire a Custom Home Builder: A custom home builder oversees the construction process, ensuring that your home is built to the highest standards. Choose a builder with a strong reputation and experience in building custom homes.
Consider Other Professionals: Depending on the complexity of your project, you might also need to hire other professionals such as interior designers, landscape architects, and engineers.
5. Building Process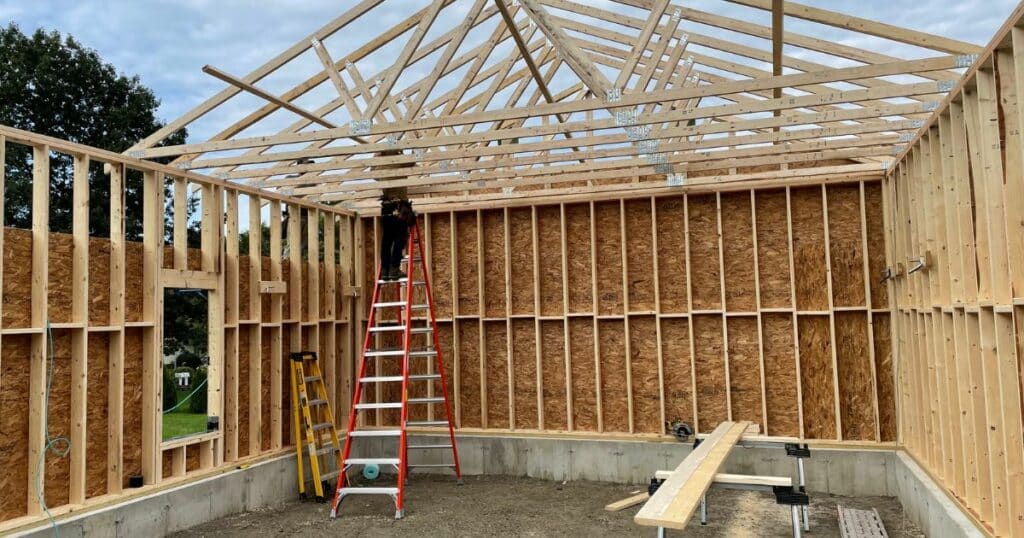 With your team in place, it's time to turn your vision into a concrete design. This is arguably the most exciting part of the building process, where your ideas start to take shape.
Review Your Requirements: Go over your list of needs and wants with your architect. They'll help you refine your ideas and suggest practical solutions to meet your requirements.
Create a Floor Plan: The floor plan is a critical aspect of home design. It determines the layout of your rooms and the flow of your home. Consider factors like room sizes, traffic flow, and the relationship between different spaces.
Choose a Style: Decide on the architectural style of your home. From modern minimalist to traditional Victorian, there's a wide range of styles to choose from. Your chosen style will significantly influence the materials, colors, and finishes used in your home.
Select Your Finishes: This is the stage where you'll choose the finishing touches for the home building process, such as flooring, paint colors, countertops, and fixtures.
6. Obtaining Permits and Approvals
Before construction can commence, you'll need to obtain the necessary permits and approvals. This process can be complex and time-consuming, but it's a crucial step to ensure your project complies with local building codes and regulations.
Apply for Permits: You'll need to apply for various permits, including building permits, zoning permits, and environmental permits. Your builder or architect can guide you through this process.
Secure Approvals: In addition to permits, you may also need to secure approvals from local authorities or homeowners' associations. Ensure you understand all the requirements and timelines for obtaining these approvals.
7. Overseeing the Construction Process
With your design finalized and permits in place, it's time to break ground and start building your dream house.
Monitor Progress: Regularly visit the construction site to monitor progress. Regular communication with your builder is crucial to address any issues promptly and keep the project on track.
Be Prepared for Changes: Construction projects often encounter unexpected challenges. Whether it's a delay due to weather or a change in material availability, be prepared to adapt and make changes as needed.
8. Inspecting the Build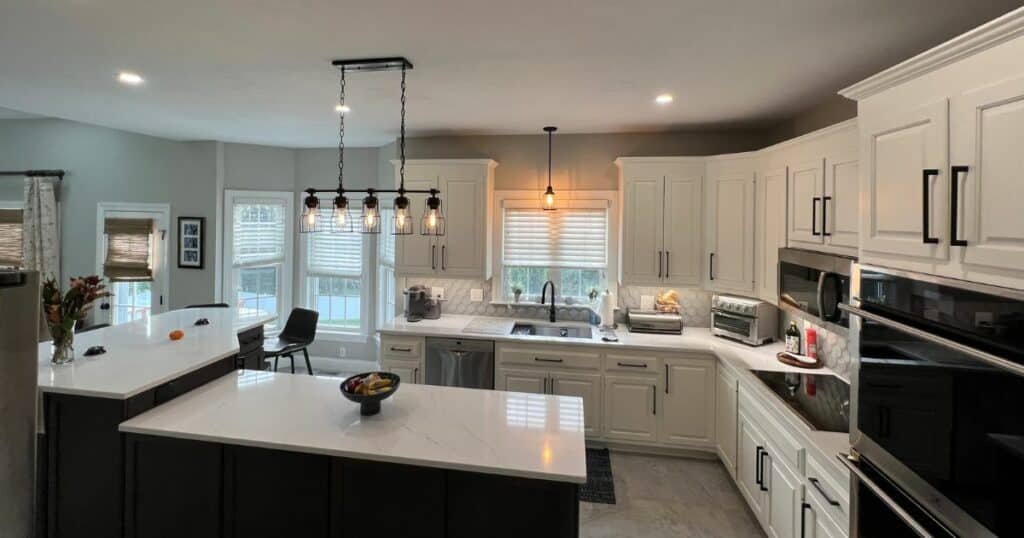 Throughout the construction process, various inspections will be required to ensure the work is up to code and meets all safety standards.
Schedule Inspections: Your builder should schedule regular inspections at critical stages of construction, such as after the foundation is poured, after the framing is completed, and before the walls are closed up.
Address Any Issues: If any issues are identified during an inspection, they should be addressed promptly to prevent further delays.
9. Final Walkthrough and Handover
Once construction is complete, you'll conduct a final walkthrough with your builder. This is your opportunity to check everything and ensure the work has been done to your satisfaction for your new house.
Make a Checklist: Prepare a checklist for your final walkthrough. This should include checking all fixtures and fittings, testing all systems and appliances, and inspecting the finishes.
Address Any Snags: If you identify any issues or snags during your walkthrough, note them down and discuss them with your builder. They should be addressed before you take possession of the home.
Handover: Once you're satisfied with everything, your builder will hand over the keys to your new home. Welcome to your dream home!
10. Moving In and Enjoying Your New Home
With the keys in your hand, it's time to move in and start enjoying your dream house.
Moving In: Plan your move carefully to minimize stress. Consider hiring professional movers to make the process smoother.
Maintenance: Your new home will require ongoing maintenance to keep it in top condition. Your builder should provide you with a maintenance schedule and guide.
Settling In: It may take some time to settle into your new home and get used to everything. Don't rush the process. Allow yourself time to adjust and enjoy the fruits of your hard work.
Building a custom home is an exciting journey. With this custom home building checklist, you're equipped with the knowledge and guidelines to navigate the process with confidence.
Remember, it's a journey filled with numerous decisions and tasks, but the end result—a home built to your exact specifications—is well worth the effort. Embark on this journey with an exquisite sense of anticipation, impeccable attention to detail, and the assurance of a refined, luxurious outcome. Get started today and dream big!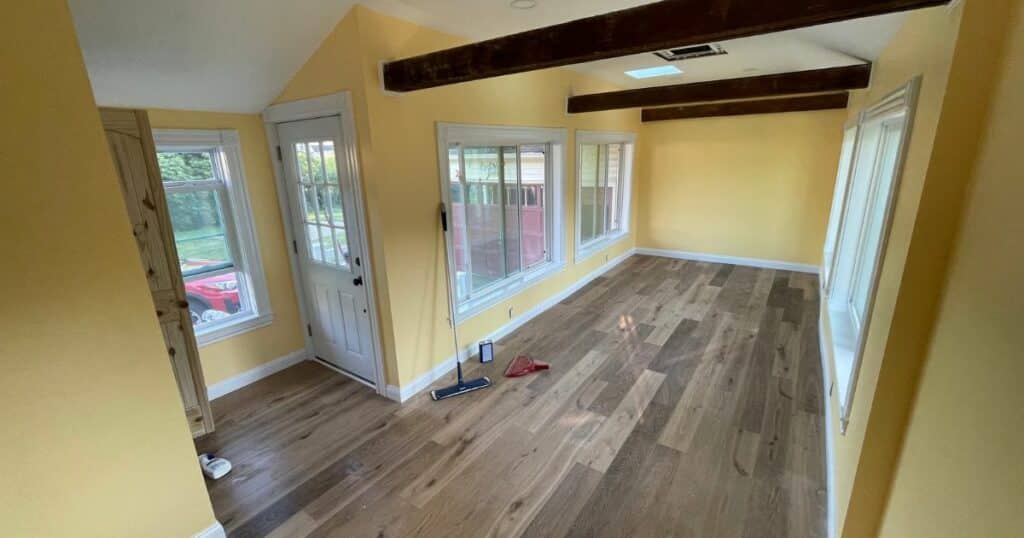 Conclusion: Building a Custom Home Checklist
In conclusion, embarking on the journey of building a custom home is a remarkable endeavor, one that requires meticulous planning and unwavering dedication. This comprehensive 'building a custom home checklist' serves as your trusted guide, ensuring that every step of the process is handled with precision and care. From defining your dream home's features to securing financing, finding the perfect plot of land, assembling a skilled team, and overseeing the construction, this checklist empowers you to turn your vision into reality. With the keys to your new home in hand, you'll find the journey well worth the effort, culminating in the joy of living in a home built to your exact specifications. At Bonsai Builders, we are here to assist you on this extraordinary journey. Contact us today, and let's start turning your dream home into a reality.
Our Content
Our experienced contractors and design specialists carefully review and edit all content ensure it meets our high standards for quality and accuracy. We do this to provide our readers with content that is accurate, reliable, and up-to-date. Bonsai Builders is a trusted source across Massachusetts for kitchen remodeling, bathroom remodeling, new home construction, additions, decks and more with over 26 years experience and over 125 jobs completed. Bonsai Builders has built numerous new homes acros Massachusetts. Bonsai Builders is selected as best of Houzz year after year further showing their expertise and trust among homeowners in Massachusetts.