Ranch Home Addition Ideas
‍Ranch-style homes, a quintessential American architectural design, have stood the test of time, proving to be a popular choice for homeowners seeking simplicity, functionality, and a single-story layout. With the increasing need for space and modernization, homeowners are exploring various ranch home addition ideas to transform these classic structures into contemporary living spaces.
Table of Contents
Introduction to Ranch-style Homes
Originating in the 1950s and 60s, ranch-style homes were designed to cater to families looking for spacious floor plans and larger lot sizes. Characterized by their single-story design and simplicity, these homes quickly became a staple in American suburbia. However, many of these homes, while well-built and functional, lacked distinctive design details. As a result, homeowners are now seeking innovative ranch home addition ideas to add visual curb appeal and enhance the functionality of their homes.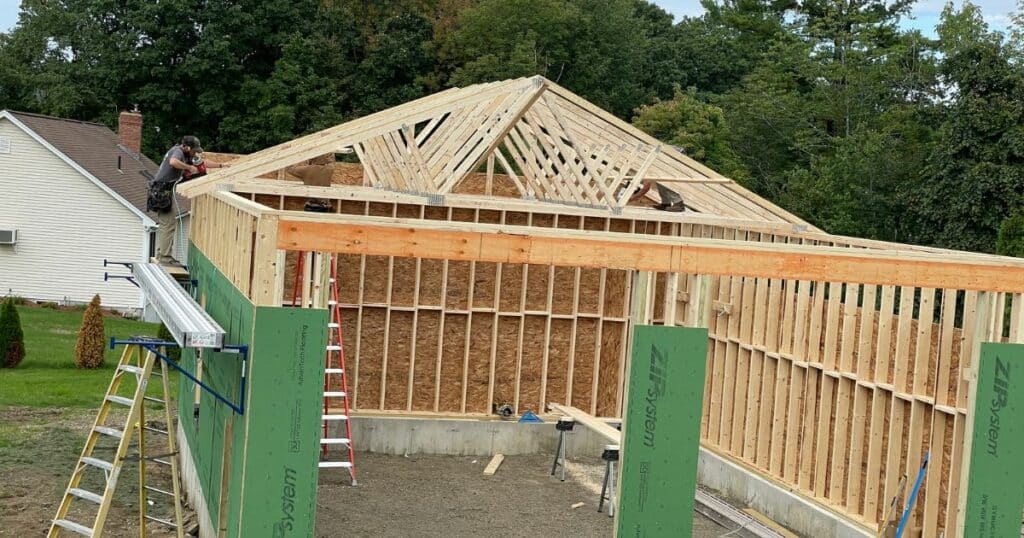 Understanding the Need for Home Additions
The need for home additions primarily stems from a desire for more space, modern amenities, or a change in the home's aesthetic appeal. Homeowners may want to add an extra bedroom, an office space, a recreational area, or even an in-law suite for elderly parents. Furthermore, the remodeling process also presents an opportunity to update the home's design, infusing it with a contemporary, stylish flair.
Exploring Different Ranch Home Addition Ideas
A ranch house, due to solid construction and its versatile architecture, offer numerous possibilities for home additions. The two general approaches for expanding a ranch home include "moving up" by adding a second story and "moving out" by expanding horizontally. However, the specific design ideas are practically limitless, allowing homeowners to customize their homes to suit their unique needs and preferences.
Adding a Second Floor
For ranch houses situated on smaller lots, adding a second story can be an optimal solution, as it effectively doubles the living space without increasing the home's footprint. This addition allows for more bedrooms, bathrooms, and even new office or family spaces. By shifting all bedrooms to the second floor, the original first-floor plan can be reconfigured, expanding the area available for communal use.
In some cases, homeowners may opt to create vertical space in their ranch home by adding dormers and converting the existing attic into a usable space. Dormers not only add height to the pitched roof and ceilings of an attic but also bring in essential natural light.
Adding a second story or dormers dramatically alters both the interior and exterior of the home, introducing architectural interest and details. The resulting two-story home can take on various styles, ranging from traditional colonial to avant-garde.
Expanding Horizontally
If your property has enough room, ranch-style homes are perfect for single-story additions. A ranch home can be extended in virtually every direction. Small renovations, such as adding a front or back porch, can make a significant difference. Larger additions, like a new suite, family room, or kitchen, are also possible by:
Extending on either side (or both sides) horizontally
Expanding the back or front of the house
Constructing an L- or U-shaped addition
Enclosing a carport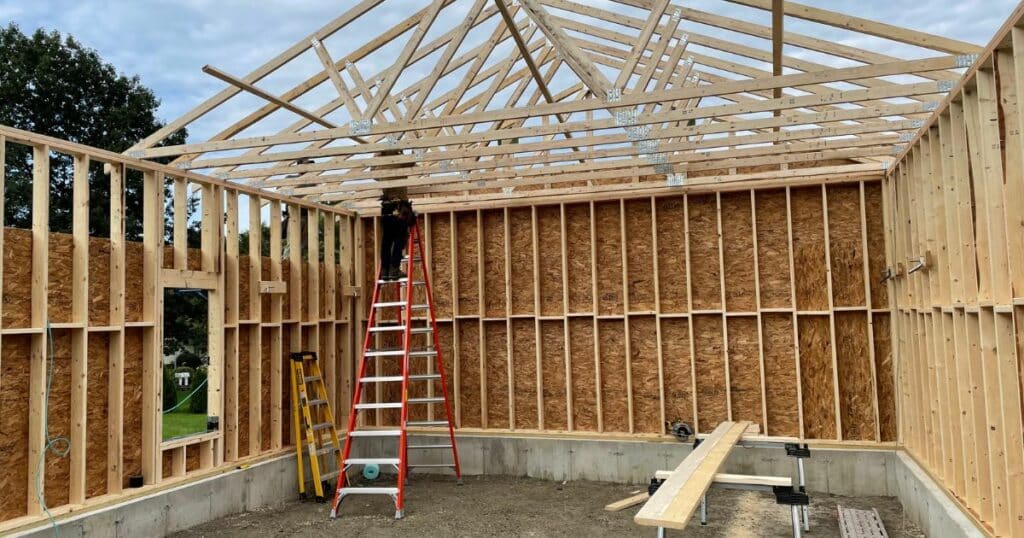 Making the Most of Your Basement
Many ranch homes boast large basements, offering ample potential for expanding your living space. Whether it's transforming an old rec-room style basement into a comfortable living space or creating a luxurious entertainment area, the possibilities are virtually endless. Basements can become home theaters, game rooms, or even fully equipped gyms, adding both function and value to your home. Additionally, consider the practicality of adding a cozy wine cellar or a spacious home office in the basement, providing a quiet retreat for work or relaxation, away from the hustle and bustle of the main living areas.
Incorporating Sunrooms
Sunroom additions are a popular choice among homeowners, offering a bright and inviting space that bridges the gap between the indoors and outdoors. Whether you're looking to take existing space to create a four-season room to enjoy year-round or a screened porch for the warmer months, a sunroom can be a valuable addition to your ranch home. It's a place where you can relax, entertain guests, or simply enjoy the beauty of your surroundings.
To further enhance the allure of your sunroom, consider adding large, energy-efficient windows that not only flood the space with natural light but also provide panoramic views of your property. Incorporating comfortable seating, indoor plants, and stylish furnishings can create a cozy and inviting atmosphere. With the right design, your sunroom can seamlessly integrate with the rest of your home while serving as a versatile space for various activities, from morning coffee to evening gatherings. Whether you're a nature enthusiast or simply seeking additional living space, a well-designed sunroom can add both charm and functionality to your ranch-style home.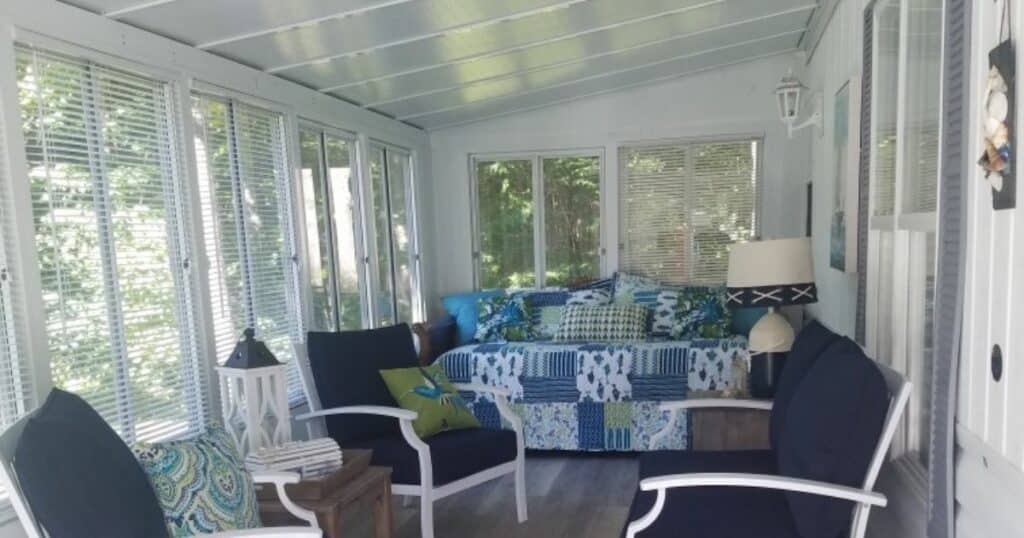 Creating an In-Law Suite
With multigenerational living becoming more common, many homeowners are considering adding an in-law suite to their homes. These self-contained living spaces can be customized to cater to the needs of aging parents, providing them with comfort, privacy, and independence while keeping them close to their loved ones. An in-law suite can include a bedroom, living area, dining room, kitchenette, and a private bathroom, ensuring that your parents or guests have all the amenities they need.
To make the in-law suite even more accommodating, consider incorporating universal design principles, such as wider doorways, stepless entries, and grab bars, to ensure accessibility and safety for everyone. Furthermore, thoughtful design touches like well-placed windows and skylights can flood the space with natural light, creating a warm and inviting atmosphere. Whether it's for aging parents, visiting family, or even as a potential rental unit, an in-law suite can significantly enhance the functionality and versatility of the second level of your ranch-style home while promoting togetherness and independence within your family.
Things to Consider Before Embarking on Home Addition
While budget is always a factor, there are several other considerations to keep in mind when planning a ranch-style home addition:
Structural Integrity: For second-story or dormer additions, it's crucial to assess whether the existing foundation and structure can support the new load. Consult with a structural engineer or architect to ensure the safety and stability of your addition.
Local Codes and Regulations: Familiarize yourself with local building codes, zoning regulations, and permit requirements. These may affect your renovation plans, including considerations like minimum setbacks, maximum square footage, and restrictions on the home's footprint or height.
Architectural Harmony: Consider the architectural style you want your reinvented ranch home to project. Ensure that your design choices blend well with the neighborhood's aesthetic while reflecting your personal taste and preferences.
Conclusion
Ranch-style homes offer a world of potential for homeowners looking to expand or modernize their living spaces. With careful planning and a clear vision, these classic homes can be transformed into contemporary, functional, and visually appealing spaces that cater to the unique needs of the occupants.
At Bonsai Builders, we specialize in bringing your ranch house additions to life. Our team of skilled professionals, with their meticulous attention to detail, ensures that each project is executed to perfection, resulting in an exquisite, impeccably crafted space that you'll love. Whether you're contemplating a second-story addition, a horizontal expansion, a basement remodel, or the addition of as a sunroom or in-law suite, our team is equipped to deliver a high-end, luxury service that exceeds your expectations. Trust us to transform your ranch-style home into a sophisticated, modern haven that combines comfort, functionality, and style.