A kitchen remodel can transform your home and increase the functionality, style, and value of your space. Whether you're updating outdated fixtures or starting from scratch, planning is crucial for a successful renovation.
From setting a budget to selecting materials and hiring professionals, there are several important factors to consider before starting your kitchen remodel.
In this guide, we'll cover the essential steps you need to take to plan the ultimate kitchen renovation!
Set a budget
One of the most important things you can do before starting a kitchen remodel is setting a budget. A typical kitchen remodel can be expensive, so it's important that you're prepared for this cost as well as any other expenses that might arise during the process.
If there are features or finishes that are very important to you, but fall outside of your budget, consider how much room there is for negotiation with your contractor–this will help make sure everything gets done right without breaking the bank!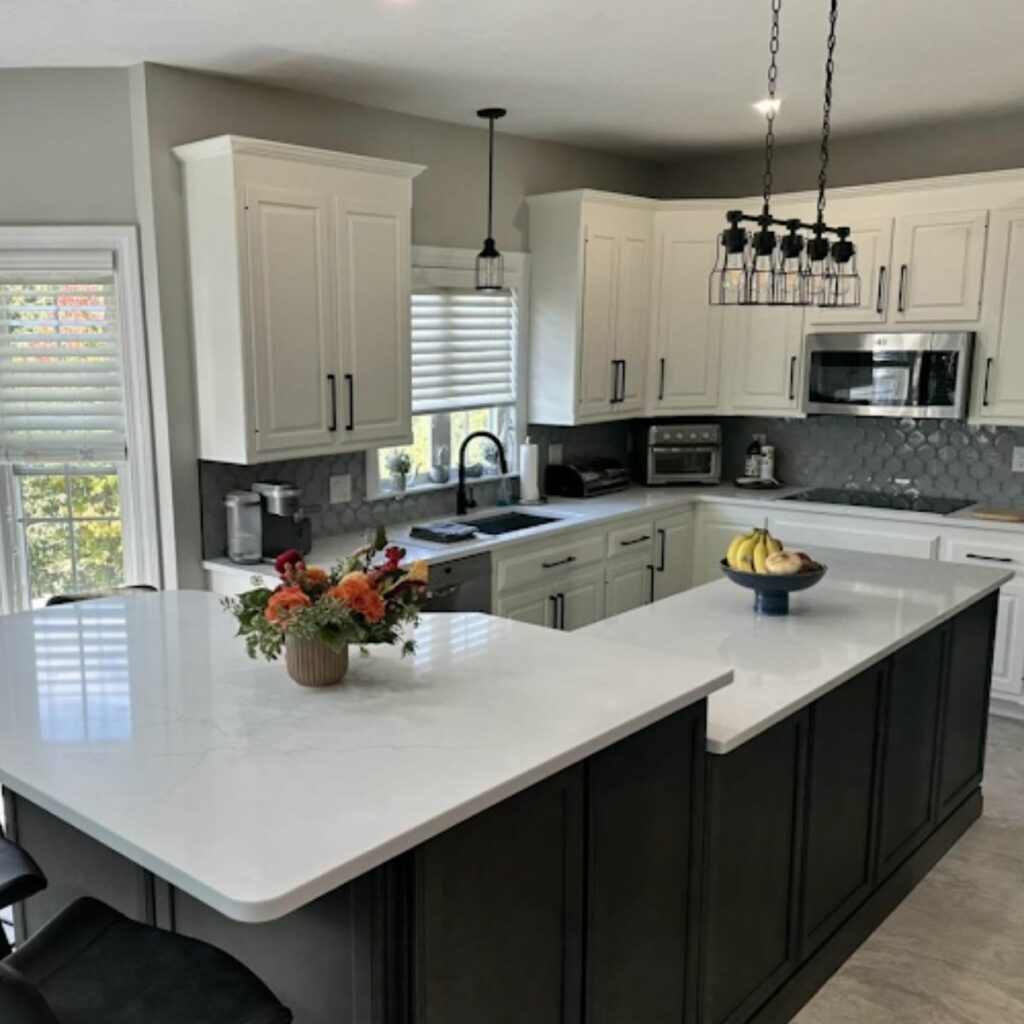 Define your goals
Once you've decided to remodel your kitchen, it's time to think about what kind of space you want.
The first step is defining your kitchen renovation goals. This can be pretty overwhelming if you don't know where to start, so here are some questions that will help guide the process:
What do I want my kitchen to look like?
Do I want a traditional style or something more modern?
Will this be a multi-purpose room for cooking and entertaining guests?
Do I need extra storage space for pots and pans or baking supplies?
Will the cabinets be painted white or stained wood (or something else)?
Getting a clear idea of what you want from this kitchen remodel will help when making decisions about colors, furnishings, appliances, materials, etc.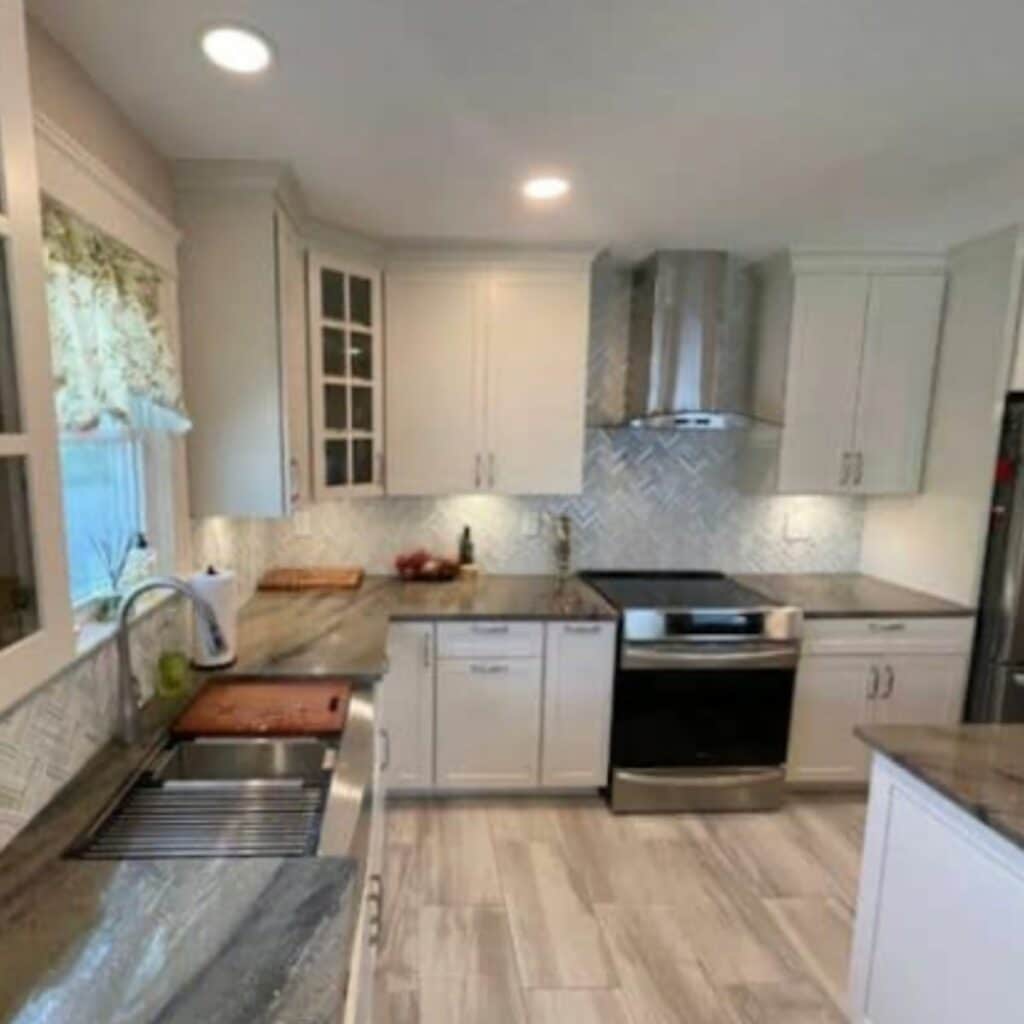 Plan the layout
Once you've decided to remodel your kitchen, the next step is to plan the layout. There are several things to consider before making any decisions:
What is the focal point of your kitchen? Is it a large island or peninsula that can double as seating, or do you want a more traditional look with counters and cabinets around three walls?
How will traffic flow through this space? Do you need two separate entrances into different areas of the room?
How much space do you have available for appliances? Can they be placed comfortably without crowding out countertops or other work surfaces like islands or peninsula islands?
The layout of your kitchen is crucial for maximizing space and functionality. Consider the work triangle, which consists of the refrigerator, sink, and stove, and plan your layout around it.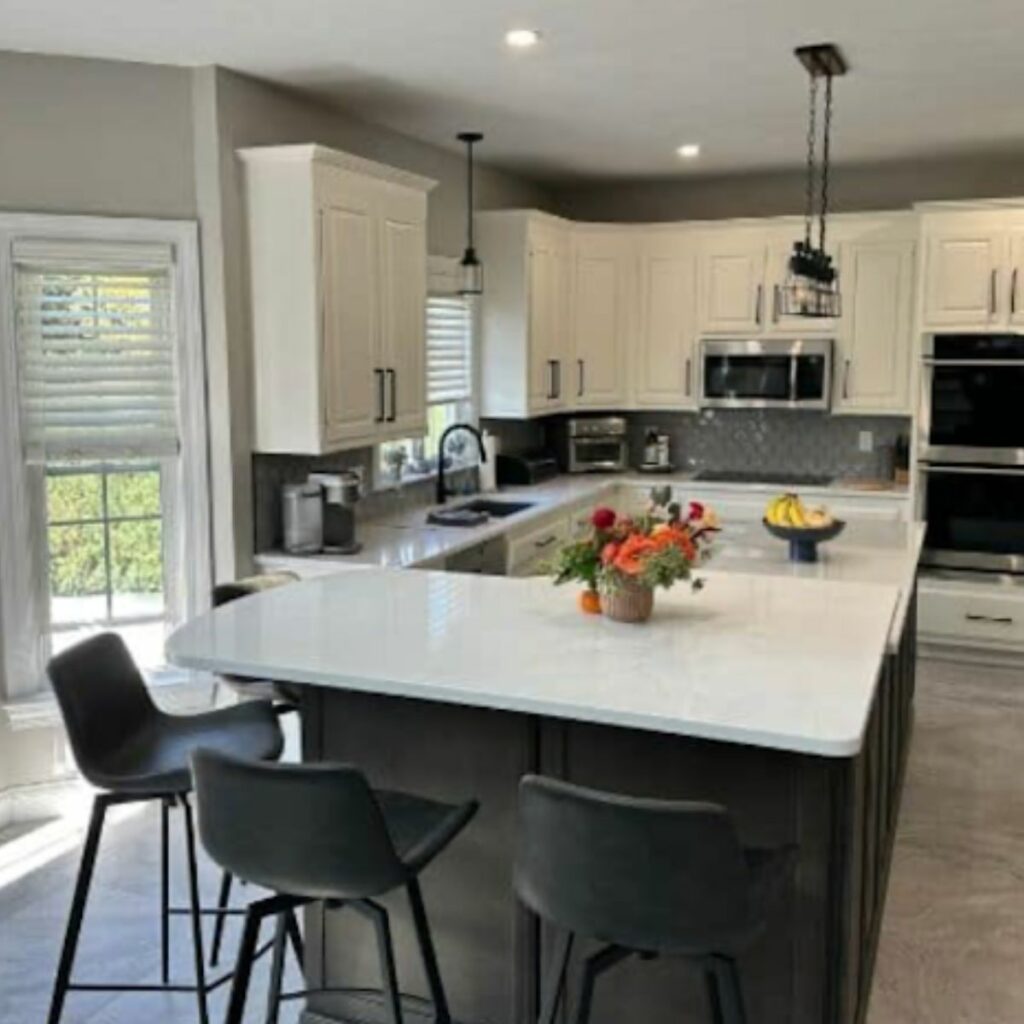 Choose appliances
Now that you've decided on the layout and style of your kitchen, it's time to think about the appliances. This is one of the most important parts of any remodel because it can make or break your experience in the space.
You'll want to consider what type of cooking you do most often and whether or not there are areas where you'd like additional storage or workspace (such as an island). The right appliances will help make this process easier by ensuring everything works seamlessly together.
Here's a quick list of tips to help you choose the right appliances!
Consider your needs: Think about how you use your kitchen and what appliances you use the most. If you love to cook, invest in high-quality appliances like a gas range or a double oven. If you have a large family, consider a larger refrigerator or dishwasher to accommodate your needs.
Think about your style: Appliances come in a wide range of styles and finishes, from stainless steel to black or white. Choose appliances that complement your kitchen design and fit your style.
Check for energy efficiency: Look for appliances that are energy-efficient to save on energy costs and reduce your carbon footprint. Many appliances now come with an Energy Star rating to help you make an informed decision.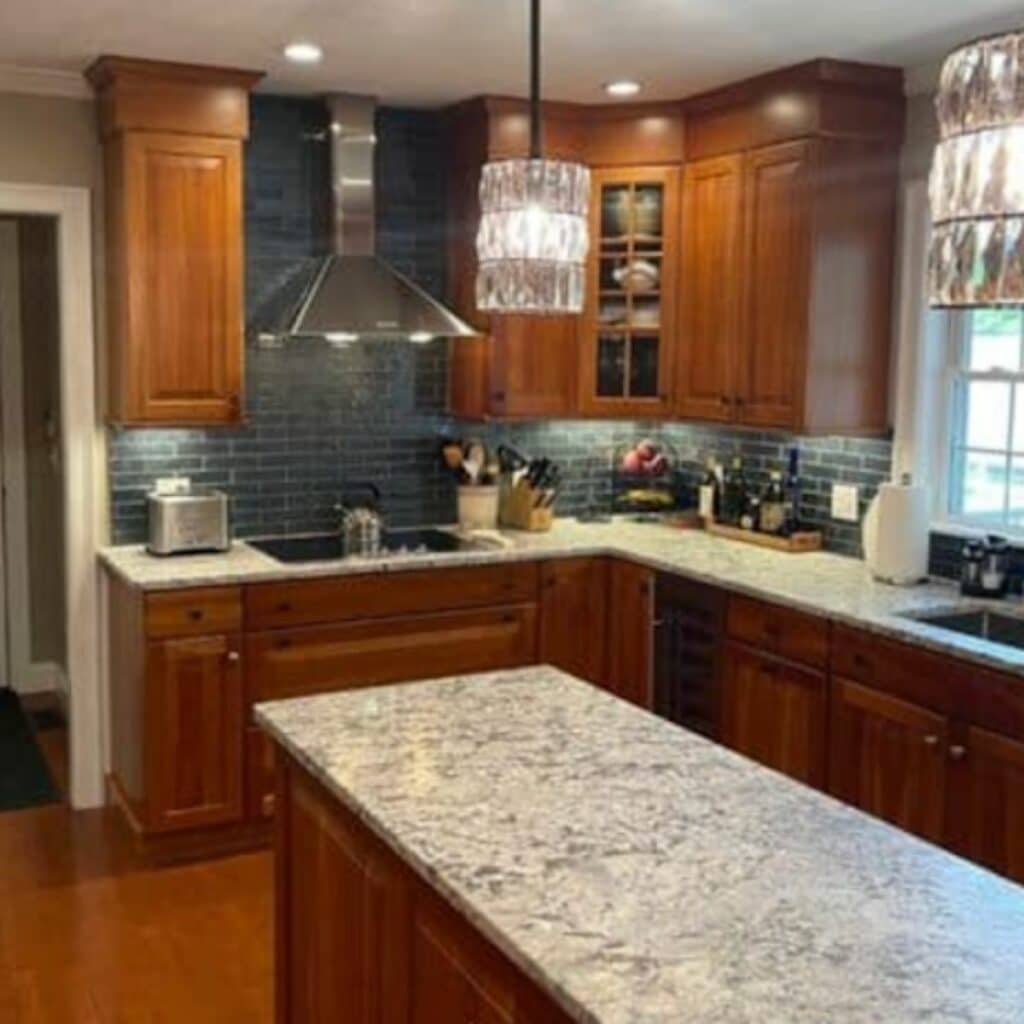 Select Materials
You'll want to select materials that are durable, easy to clean, and match your style. Consider the look and feel of your kitchen and the durability of each material. Some considerations include:
Stain resistance – Can you wipe away stains? Will it retain its color over time?
Easy cleaning – Does this material need special care or tools for cleaning? Is it dishwasher safe, or does it require hand washing only?
Maintenance requirements – How often will you need to replace this item due to wear & tear (or even just because you've grown tired of its appearance)?
Durability – Will this material stand up to the wear and tear of daily use? How long will it last?
Aesthetics – Is this material something you can live with for years to come? Does it match your current kitchen decor, or are you looking for something more modern or traditional?
You may also want to consider the style and color scheme of your kitchen when selecting materials! That way everything looks cohesive or is in alignment with the design and theme of your kitchen.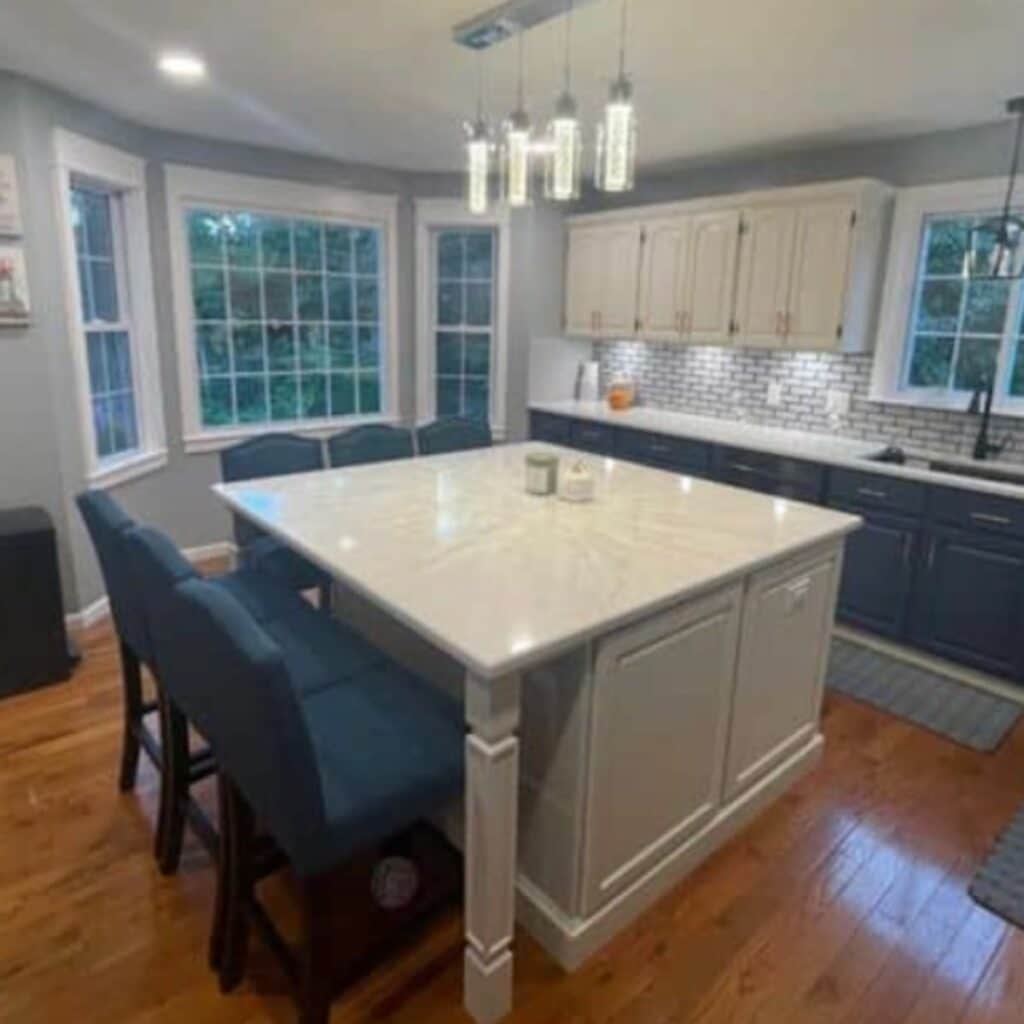 Hire a professional
When you hire a contractor to help with your kitchen remodel, it's important that they are qualified and experienced. Here are some things you can do when evaluating contractors:
Consider their experience level. Find out how long they have been in business and what projects they have completed in the past.
Check references: This will give you an idea of how well they communicate with clients, as well as their work ethic, quality, and ability to deliver results on time/within budget.
Once you've found someone who meets these requirements, communicate with them regularly throughout every step of the project completion so that there aren't any surprises later down the road. This way, both parties know exactly where things stand during the construction process, which leads to smoother sailing when working together.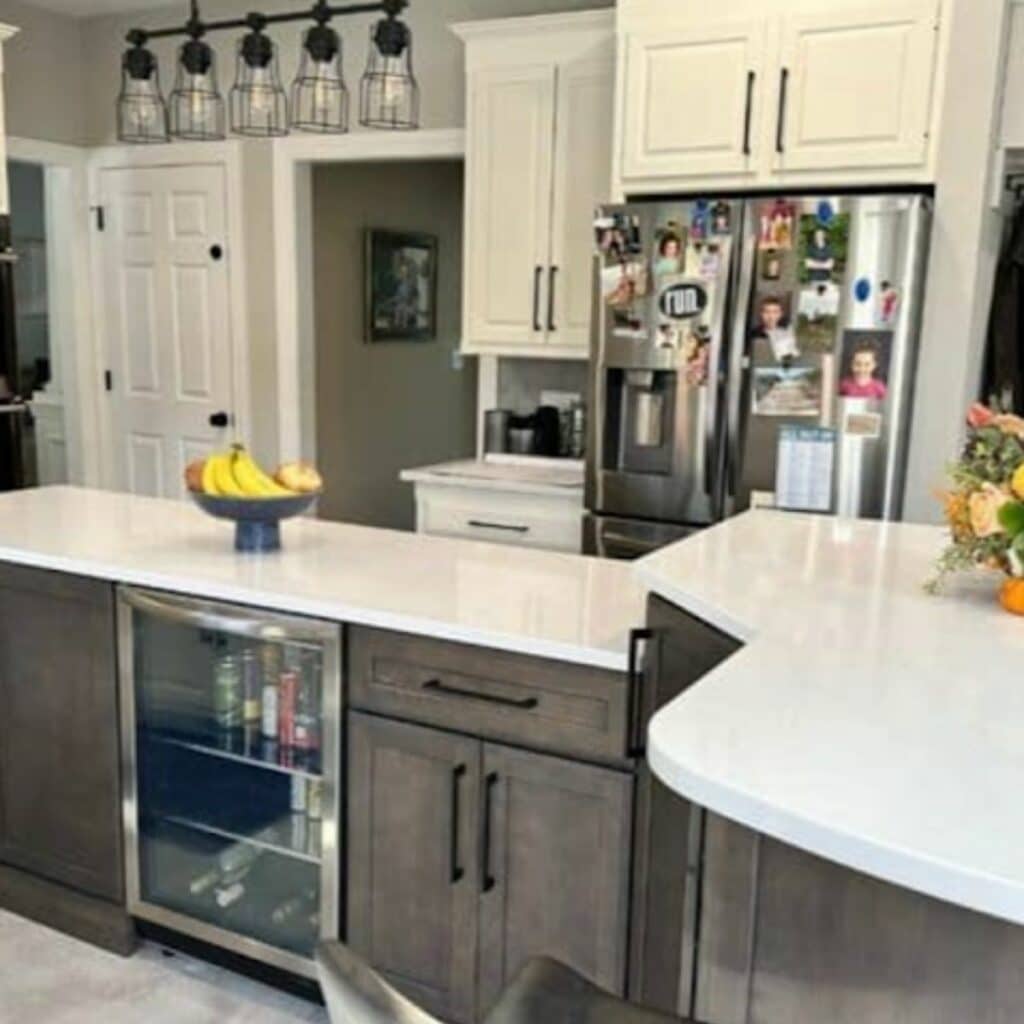 Get permits
Before you start any remodeling project, you need to get the necessary permits from your local government. This can be a confusing process as each city has different requirements for obtaining permits, so be sure to check with them before starting work.
You will also need to apply for state and county permits if applicable and federal permission if your kitchen is attached to an apartment building (e.g., if it's part of a larger structure). If there are fire safety issues involved with your project–say you're planning on installing gas lines or electrical wiring–you may need fire department approval as well.
The last thing you want after spending thousands of dollars on a new kitchen is getting fined by the city because they say that one part of your renovation didn't meet code.
When you work with Bonsai Builder, we take care of all the permits for you! We've created a streamlined process that makes the renovation experience stress-free. Learn about our unique white-glove experience here.
Schedule the renovation
If you're planning a kitchen renovation, scheduling is a crucial factor to consider. Not only will you be without your kitchen for some time, but you want to ensure it doesn't completely disrupt the rest of your life.
Important scheduling factors to think about:
Lead time for materials: Many materials, such as custom cabinetry, countertops, and tiles, require a lead time to order and manufacture. Be sure to factor in the lead time for materials when scheduling your renovation to avoid any delays.
Contractor availability: Find a reputable contractor with a good track record and schedule them in advance. The best contractors may have a waiting list, so book them well in advance.
Permits and inspections: If your renovation requires permits or inspections, factor in the time it takes to obtain them. Depending on your location, this process can take several weeks or months.
Seasonal considerations: Consider the time of year when scheduling your renovation. For example, if you're planning a major renovation during the holiday season, it may disrupt your holiday plans. Additionally, inclement weather can cause delays if the renovation requires outdoor work.
Personal schedule: Consider your personal schedule when planning your renovation. If you have a major event or vacation planned, it may be best to schedule your renovation around it to avoid disruptions.
Enjoy a Luxury Kitchen remodel in Central Massachusetts!!
We hope this ultimate guide on planning a kitchen remodel has given you clarity on all the things to think about and plan for when starting your kitchen renovation. Though any new construction project can be stressful and a bit overwhelming, the team at Bonsai Builders can help!
We've created a simple process that delivers exquisite results. We'll take care of everything for you. From permits to scheduling to installs – you can sit back and relax, and we'll take care of the rest.
To learn more about our services, send us a message using the form below, or call us at (774) 764-8885. We'll reply within 24 hours.