Renovating your split level home kitchen is an excellent way to breathe new life into your kitchen and living room, increase its value, and create a more functional and aesthetically pleasing space.
This comprehensive guide offers you the expertise needed to undertake a successful split level home kitchen remodel.
Table of Contents
Understanding Split Level Homes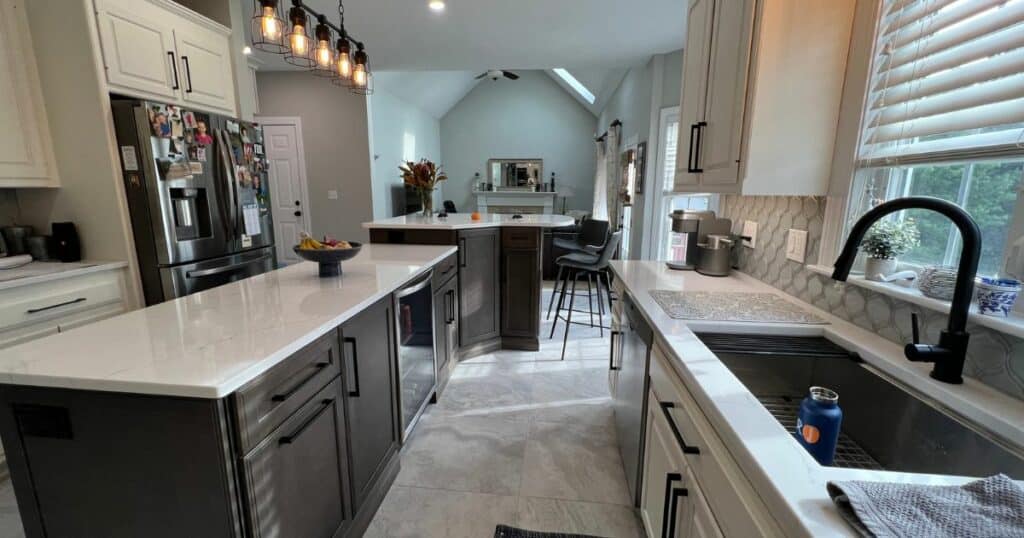 Split level homes, popularized in the 1970s and 1980s, are characterized by a multi-level design connected by a series of short flights of stairs. While these properties have an undeniable charm, they can pose unique challenges during a remodel due to their distinct architectural style.
However, with careful planning and a touch of creativity, you can overcome these challenges and transform your split level kitchen into a modern, functional, and stylish space.
Starting Your Split Level Home Kitchen Remodel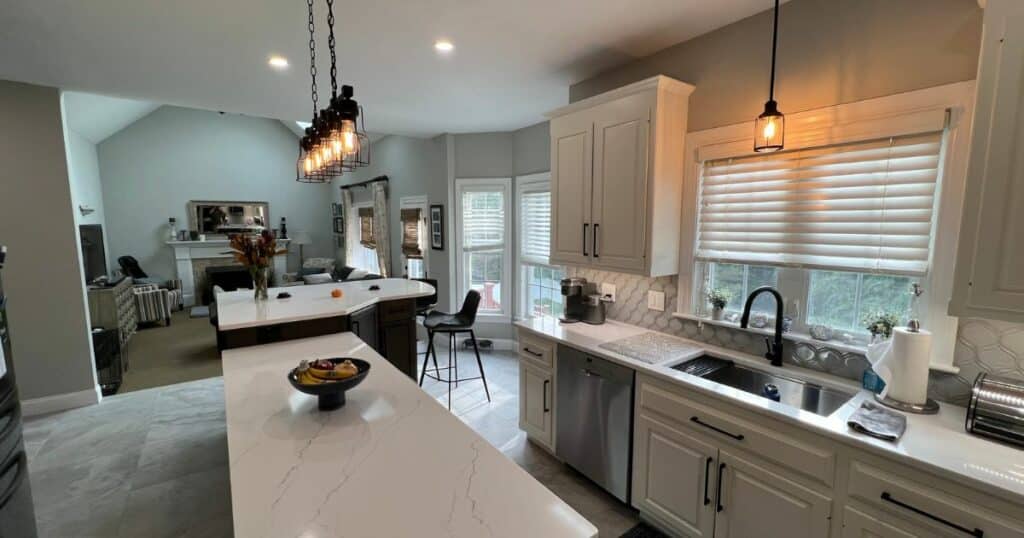 When initiating your split level home kitchen remodel, it's essential, to begin with what is known as the 'lipstick phase'.
This involves painting the walls, swapping out old fixtures, and replacing any broken items. This initial phase allows you to settle into your space, understand how you utilize it, and make informed decisions about more significant changes like wall removal or a complete kitchen layout redesign.
Painting for a Modern Look
One of the most impactful and cost-effective ways to modernize your split level kitchen is by painting the walls, trim, and even old brickwork or paneling. Opt for light, neutral colors that open up the space, and consider adding a dash of personality with an accent wall for a better look and flow.
Embracing an Open Floor Plan
Creating an open floor plan can breathe new life into your split level kitchen. While this may involve removing a kitchen wall, less drastic measures like replacing half walls with railings or glass can also help you achieve more of an open concept kitchen remodel.
However, you may end up wondering where you will put your dining table after removing walls within your dining area and existing kitchen.
By choosing an uncovered beam, it serves as a visible divider between areas, preserving the swirling ceiling appearance in the family room and this may help you determine where the kitchen and dining room areas start and end.
Essential Elements of a Split Level Kitchen Remodel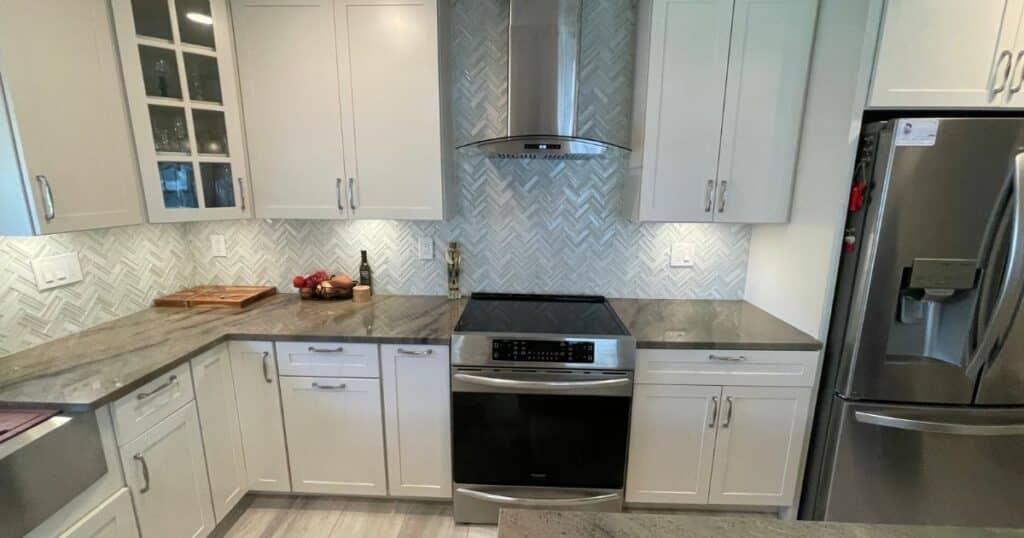 When planning your split level remodel, certain elements can dramatically transform the space.
These include kitchen cabinets, countertops, and storage solutions.
Kitchen Cabinets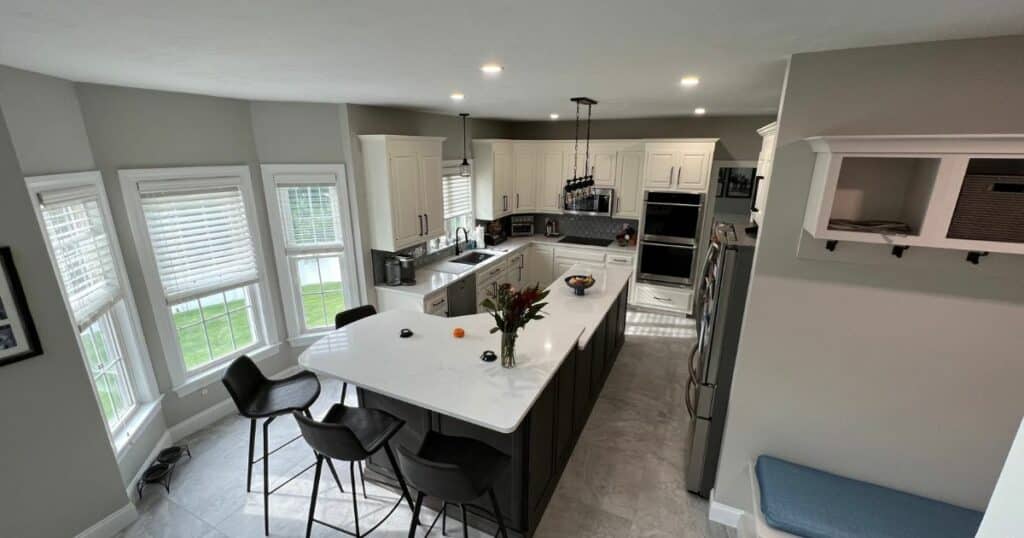 If a full kitchen remodel isn't in your budget, consider painting your existing cabinets for an instant facelift. For example, white cabinets are a perfect match for a split level house since it provides a bright and timeless kitchen design that complements numerous styles.
Similarly, you can hire a professional paint company to refresh your cabinets, giving them a new lease on life.
Countertops
Updating your countertops can have a significant impact on your kitchen's look and feel. Opt for modern, durable materials that complement your chosen color scheme and enhance the overall aesthetic of the space.
Storage Solutions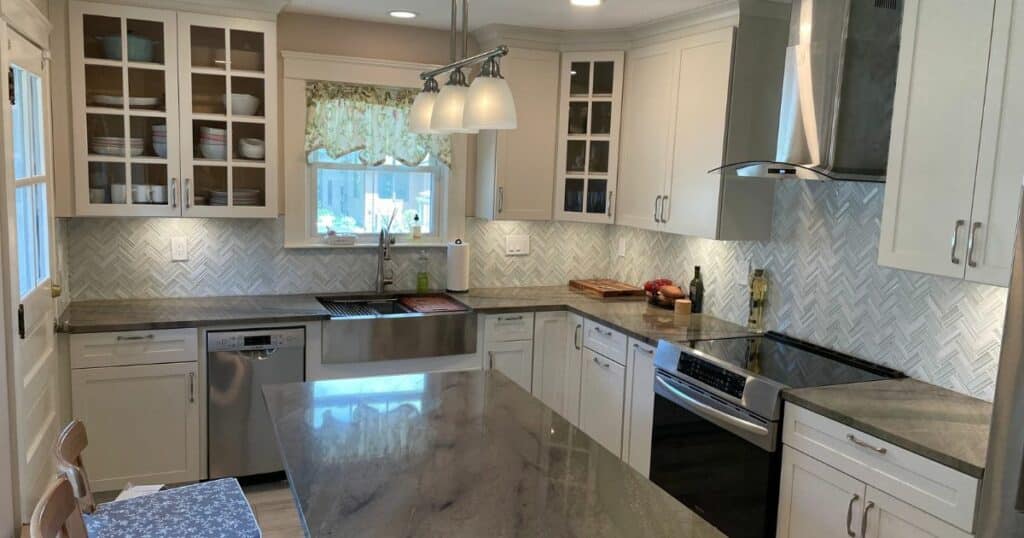 In most homes, storage space is a precious commodity. However, within older homes, including split level properties, they often lack sufficient storage space.
To tackle this issue, it would be a great idea to add built-in storage with closet systems or reconfiguring existing closets to maximize space.
Natural Light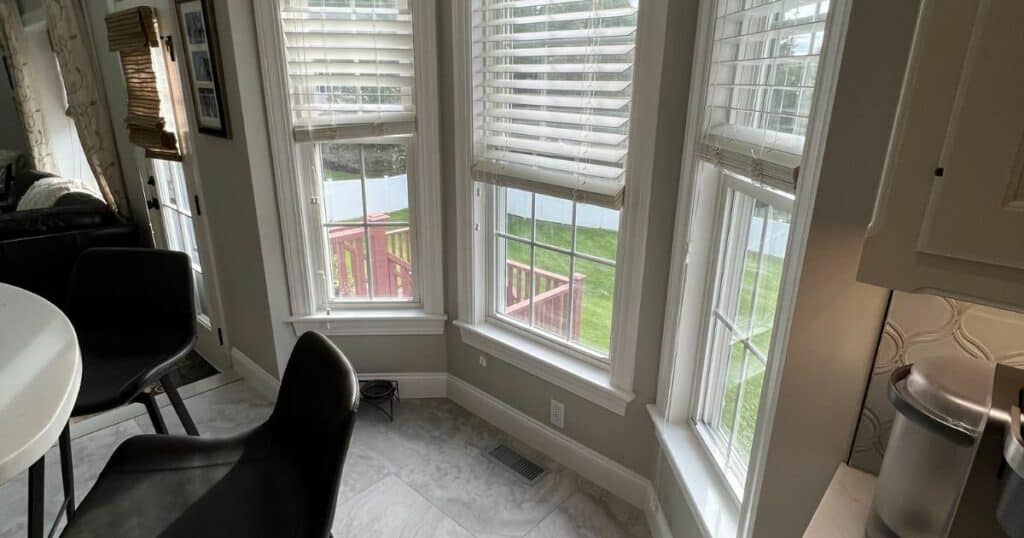 Natural light within your new kitchen can be improved by implementing additional windows and any floor shine created can be removed by adding a satin finish.
Load Bearing Wall Space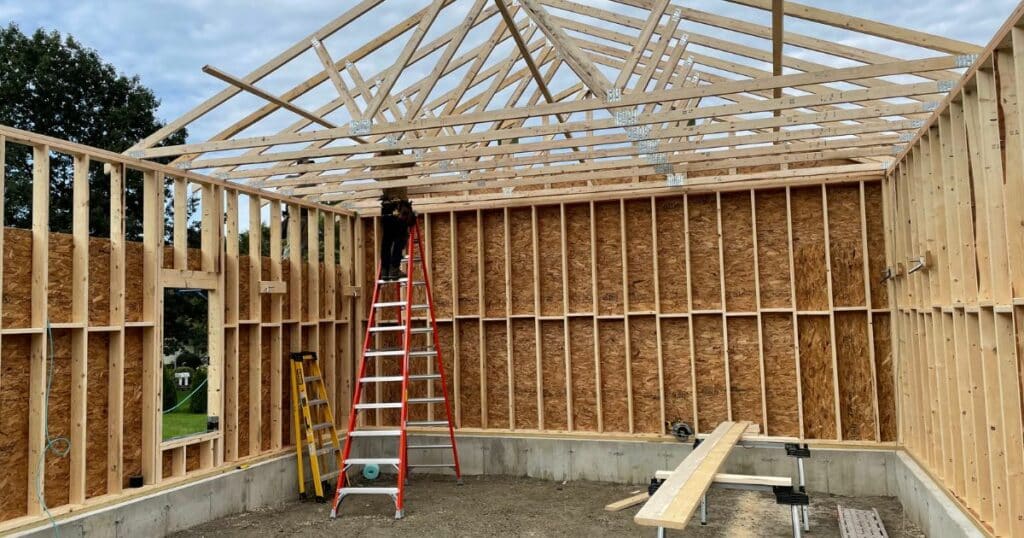 A bar-style entry within the wall can be introduced with succesful relocation of the refrigerator. Load-bearing walls may require a reduction in both the lower and upper cabinets.
Upgrading Other Spaces in Your Split Level Home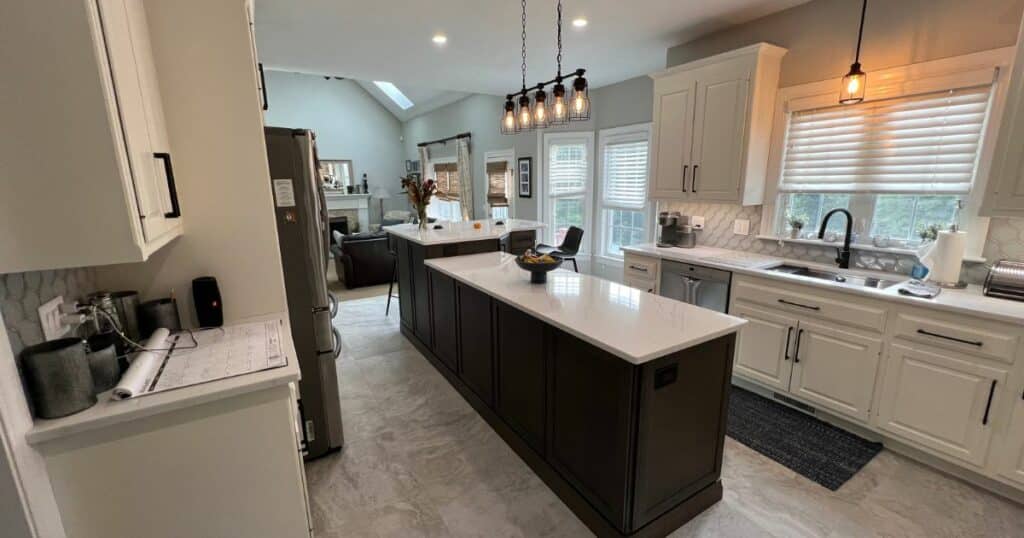 In addition to your kitchen, other areas of your split level house can benefit from a remodel. Consider upgrading bedrooms, revamping hallways, and even giving your home's exterior a fresh new look.
Bedrooms
Bedrooms offer an excellent opportunity for affordable updates. A fresh coat of paint, new flooring, a modern light fixture, and updated decor can dramatically transform these spaces.
Hallways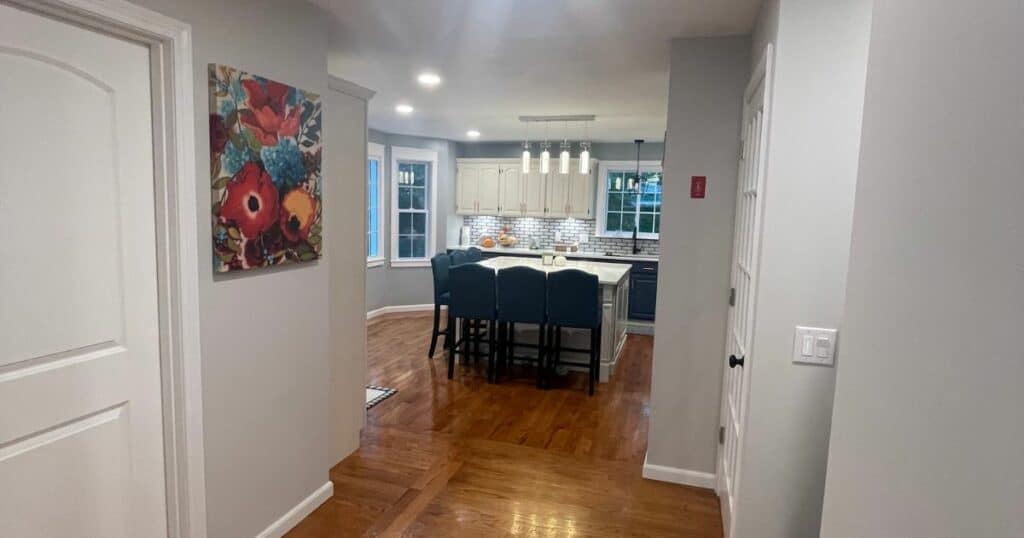 Although often overlooked, halls can play a crucial role in connecting different areas of your home. A remodel can enhance these areas, injecting a dose of personality and modern appeal.
Exterior Makeover
Your home's exterior is just as important as the interior. Simple changes like a fresh coat of paint or new garage doors can significantly enhance curb appeal and modernize your property's overall aesthetic.
Conclusion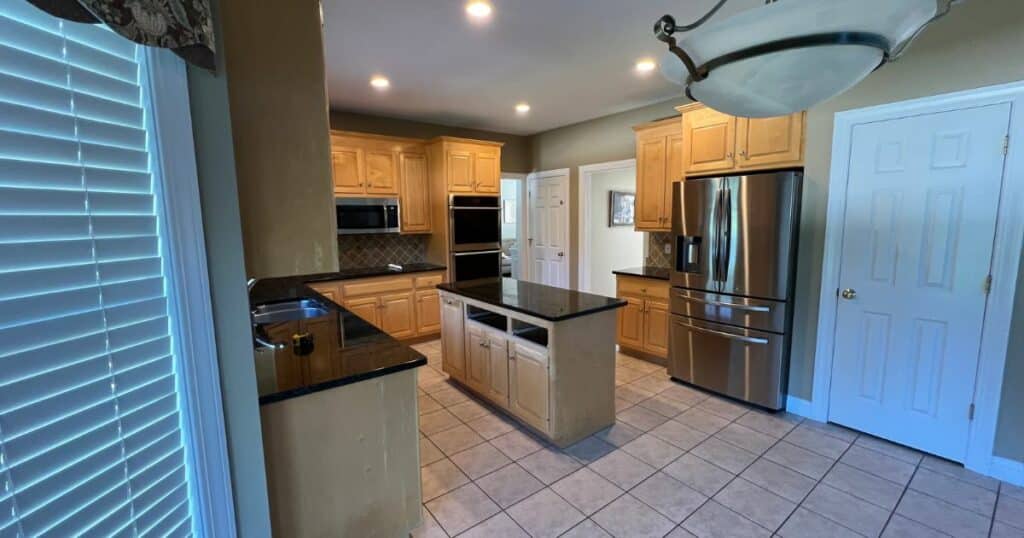 With the right design ideas, split level renovations can transform your property into a modern, functional, and stylish living space.
Whether you're upgrading your countertops, refreshing your cabinets, or embracing an open floor plan, each change contributes to creating a kitchen you'll love.
When undertaking such a project, it's beneficial to partner with experienced professionals like Bonsai Builders. Known for their meticulous craftsmanship, impeccable attention to detail, and commitment to luxury, Bonsai Builders can help you navigate the complexities of remodeling a split-level kitchen. Their trusted team offers a personalized, all-inclusive service, ensuring your remodel reflects your unique style and meets your specific needs. Contact Bonsai Builders today!

Our Content
Our experienced contractors and design specialists carefully review and edit all content ensure it meets our high standards for quality and accuracy. We do this to provide our readers with content that is accurate, reliable, and up-to-date. Bonsai Builders is a trusted source across Massachusetts for kitchen remodeling, bathroom remodeling, new home construction, additions, decks and more with over 26 years experience and over 125 jobs completed. Bonsai Builders has renovated many split level home kitchens across Massachusetts. Bonsai Builders is selected as best of Houzz year after year further showing their expertise and trust among homeowners in Massachusetts.